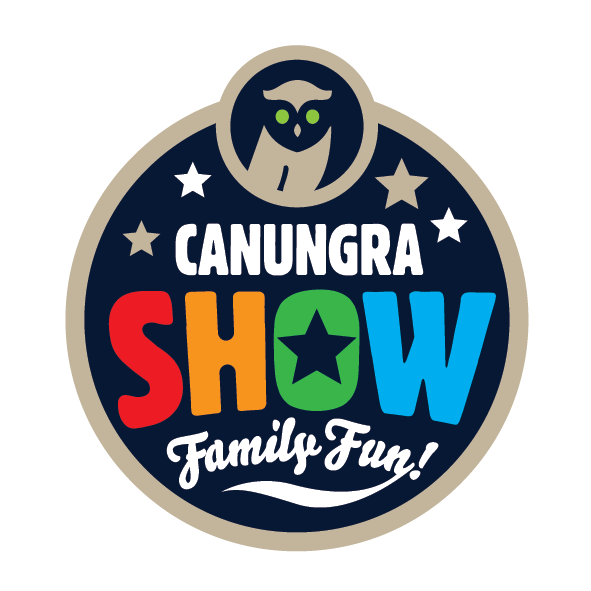 Show Program & Entries
Important Tip
The most important thing about putting entries in the Canungra Show is to read the classes carefully in the Show Schedule.
Entries are judged on criteria which is uniform across all shows. Present your exhibit exactly as it is stated in the schedule. For example, in the cooking section points may be deducted if you have decorated your cake to make it look pretty when in fact your cake is judged on the taste. The schedule will tell you what, if any, decoration is required. If you have any questions contact the Chief Steward beforehand.
Entries
Fill out the entry form in the Show schedule or on our web page. If you need help we can give this to you when you bring in your entries. Take your entries to the Showground between 1pm and 6.30pm on Friday (the day before the show).
Prizes
Each Section has prizes for the Most Successful Exhibitor and Champion Exhibit. There are also other special prizes for particular classes with details in the Show Schedule. However, any exhibitor will tell you it is for the fun of exhibiting and not the prize.
Exhibits
The Canungra Show has combined the Arts and Crafts and Horticultural exhibits in the main Pavilion. We have around 1,000 entries each year and invite everyone to start exhibiting. Judging is done on Friday night and the pavilions are open on Show Day from 9am until 7pm.
Collection
Exhibits can be collected on Sunday (the day after the show) between 9.30am and 10.30pm.
Help
If you would like to help on Friday afternoon taking exhibits and displaying them; or can assist in the pavilions on Saturday or Sunday, please contact the Show Secretary prior to the Show. We will welcome anyone who would like to help.
Thanks to our show sponsors!